Portable Car Quick Lift AC series
Product Detail
Product Tags
LUXMAIN AC series Quick lift is a small, light, split car lift. The whole set of equipment is divided into two lifting frames and one power unit, a total of three parts, which can be stored separately. The single frame lifting frame , which can be easily carried by one person. It is equipped with a tow wheel and a universal wheel, which is convenient for towing and fine-tuning the lifting position. The power unit is equipped with a hydraulic synchronization device to ensure the synchronous lifting of the lifting frames on both sides. Both the power unit and the oil cylinder are waterproof. As long as it is on the hardened ground, you can lift your car for maintenance anytime and anywhere.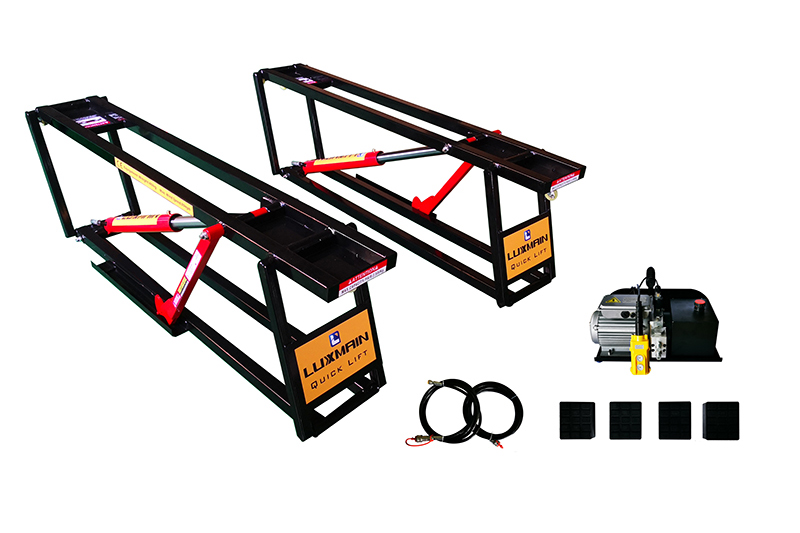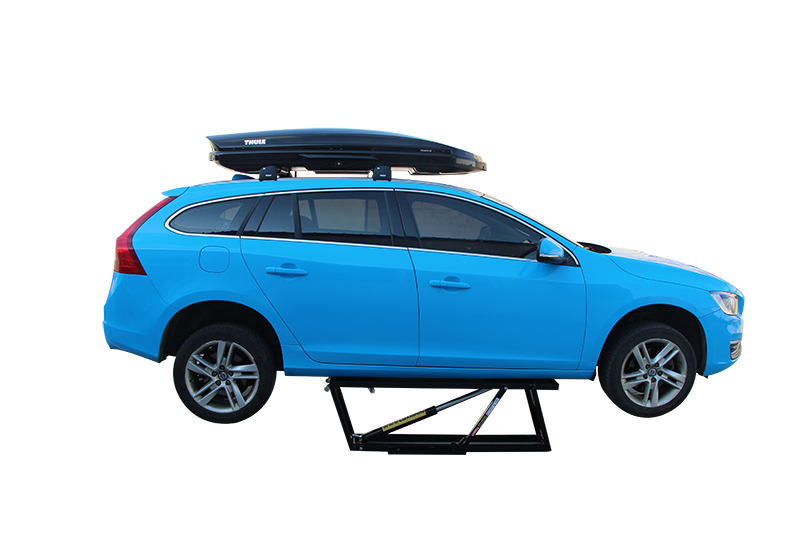 Still doing car maintenance in this way?
It's time to change the tradition!
New concept of the industry makes impossible possible.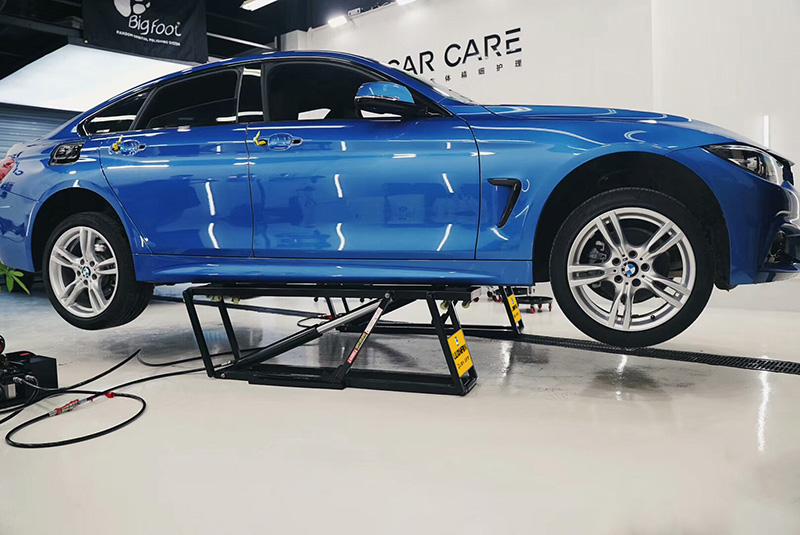 The minimum height of the lifting frame is only 88mm, which meets the chassis height requirements of all models on the market.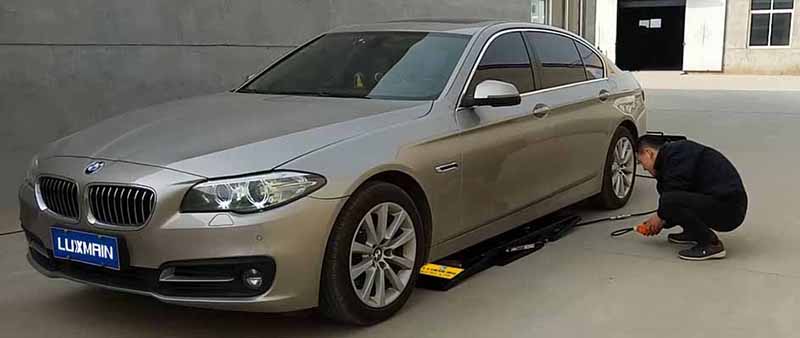 Split open lifting frame design.
Greater space makes greater efficiency!
Provides quick wheels-free convenience and clear undercarriage access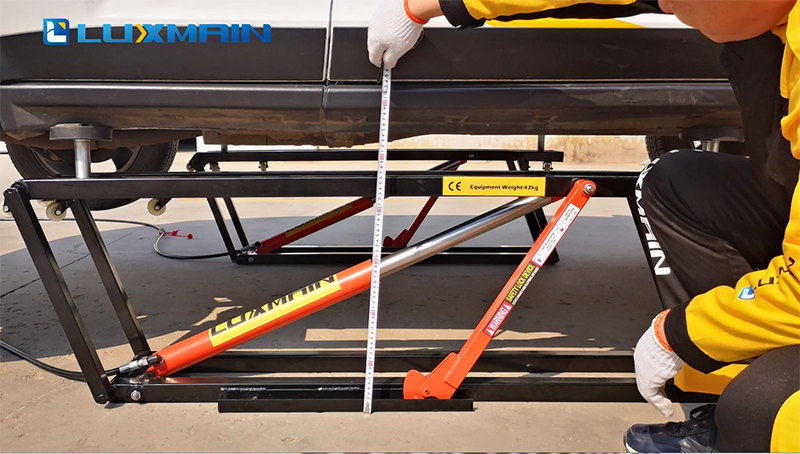 Max loading height up to 632mm (equipped with heighten adapters).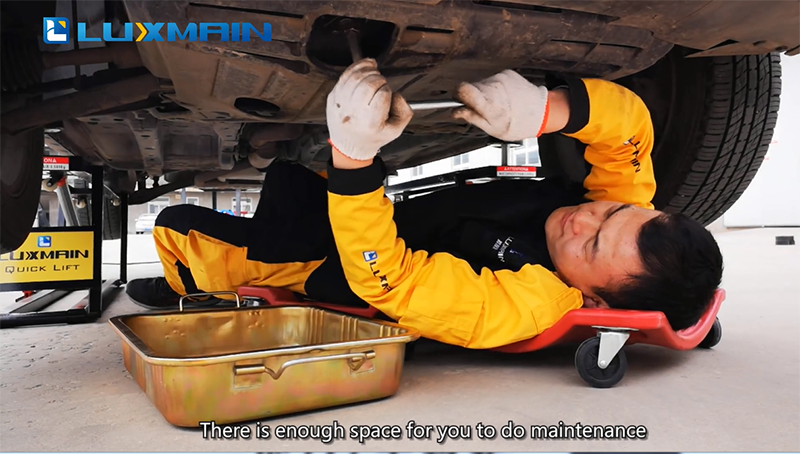 Quick and easy assembly.
Connect the lifting frame and the power unit through the 2 sets of oil pipes that come with the machine and you can use it. The whole journey only takes 2 minutes!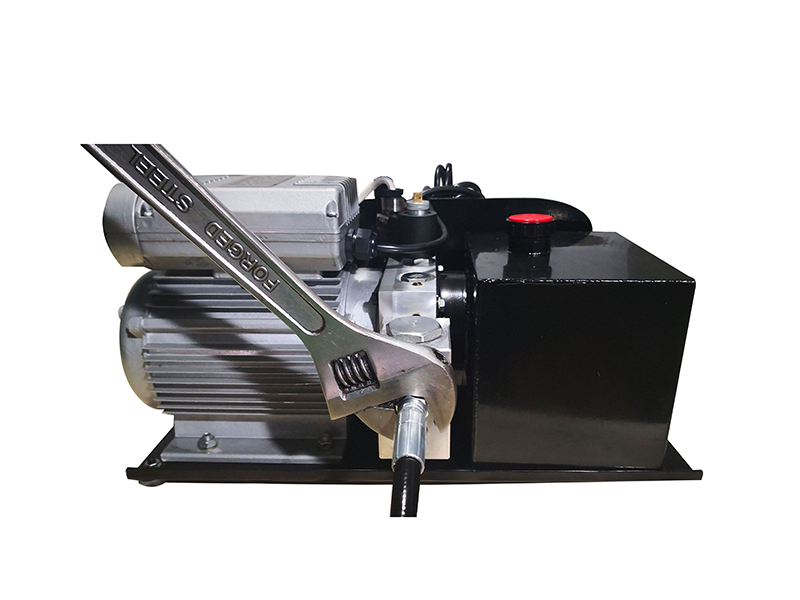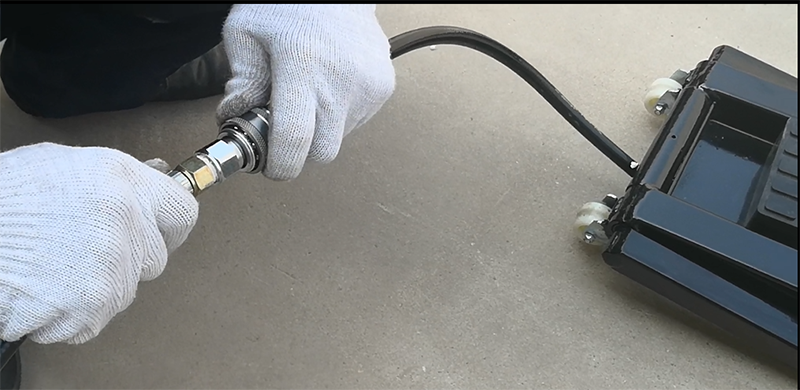 Convenient to move,easy to take by one guy!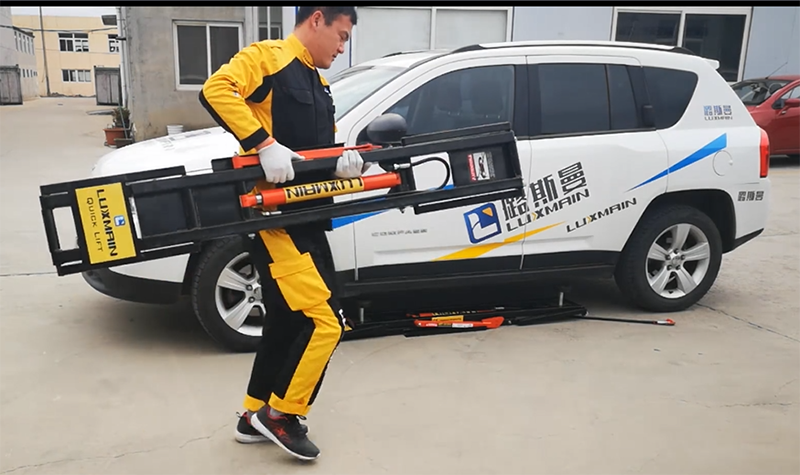 We also designed a tow/pan wheel, you can also tow;Translate the lifting frame to adjust the lifting position.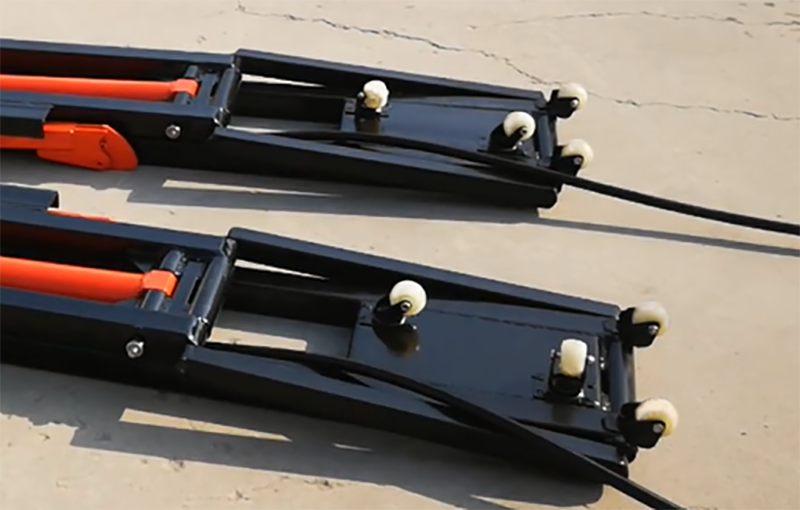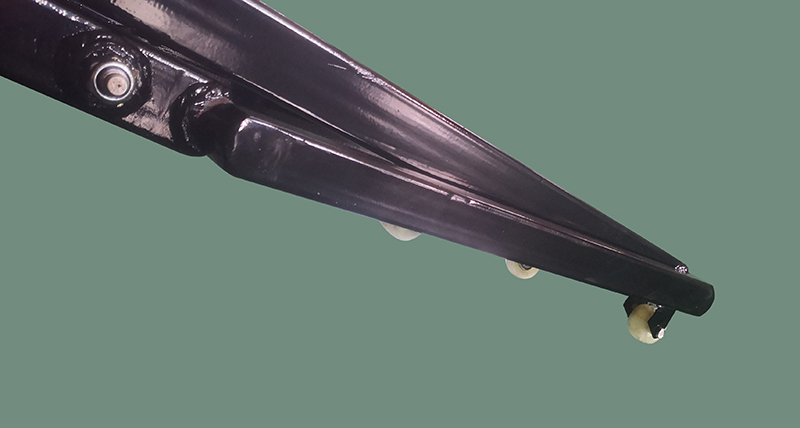 LUXMAIN qucik lift could be storaged and hanged on wall,saving space.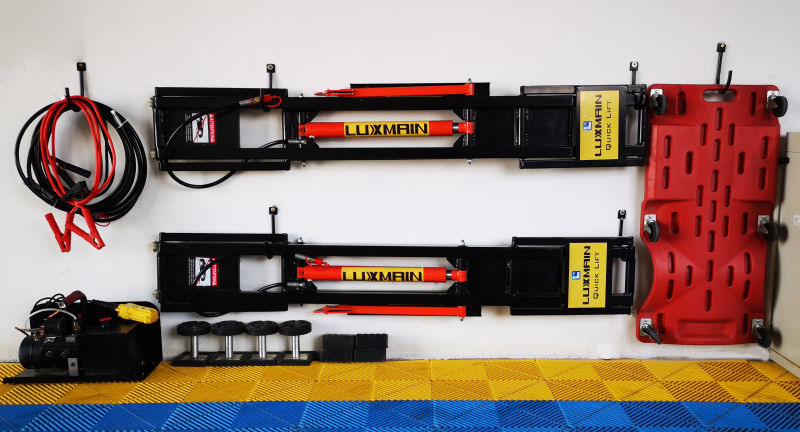 Small size,Only need a small cart to take me home.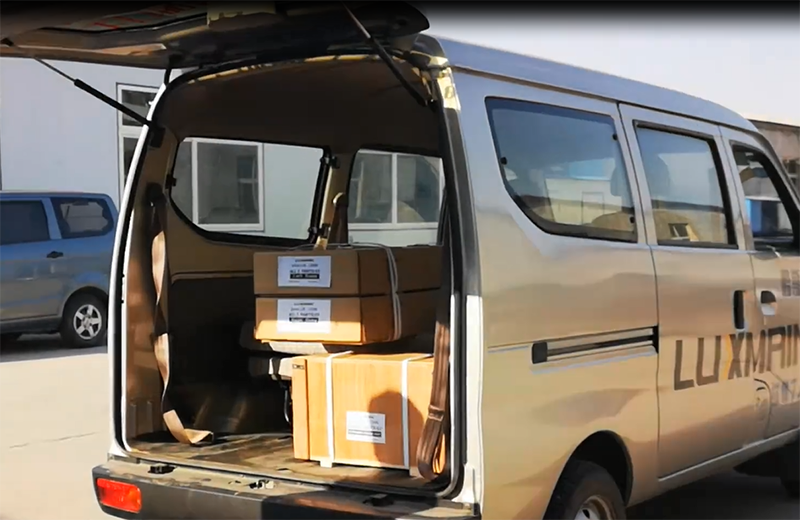 LUXMAIN quick lift has excellent stability. After the vehicle is lifted, a person applies external force to the vehicle from any direction, and the vehicle does not move at all. Therefore, you can work with confidence.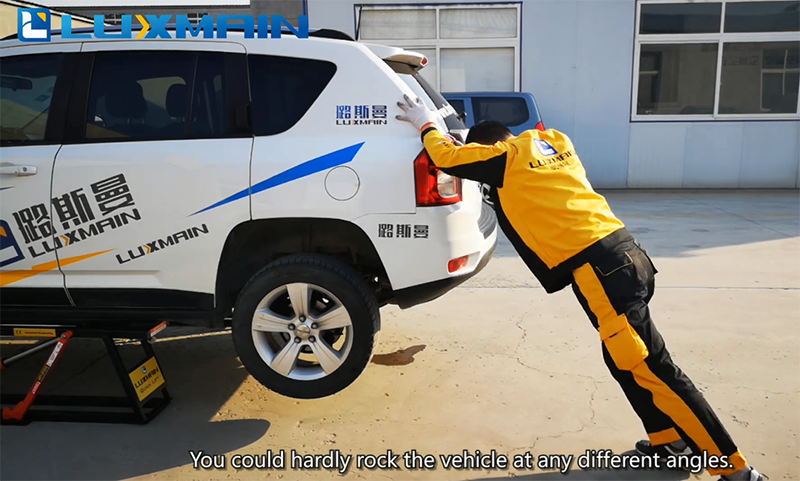 When the equipment is in the half-lift state, if the power is suddenly cut off, the lifting frame is also very stable, and it will always remain in the half-lift state without falling.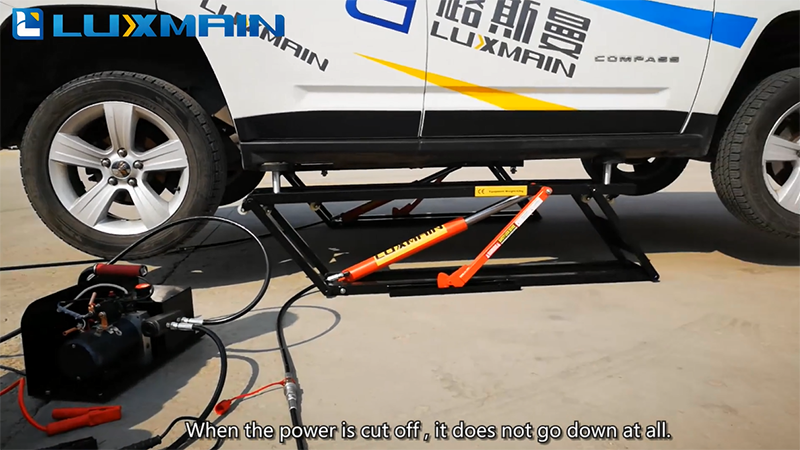 The equipment is equipped with a mechanical safety lock, the lifting frame is made of special steel, and the mechanical performance is superior. The 5000kg heavy load test is carried out without the oil cylinder, which is still as stable as possible.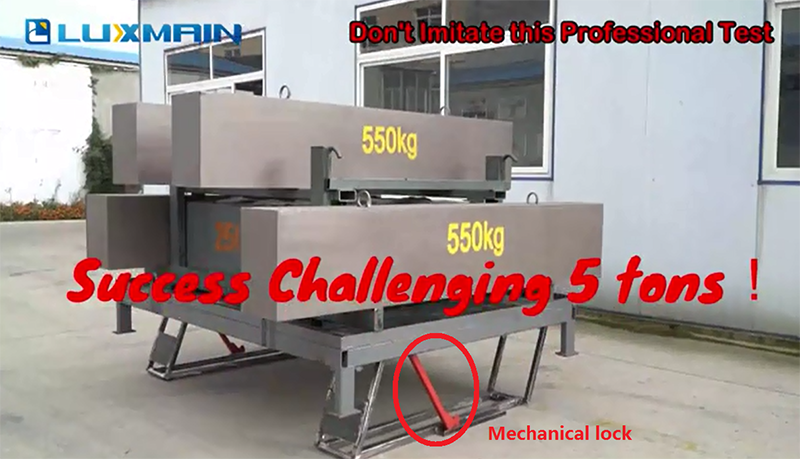 The oil cylinder has been designed for waterproofing, which eliminates the hidden danger of failure caused by the corrosion of the inner wall of the oil cylinder due to water splashing, and extends the service life of the oil cylinder. You can safely lift the vehicle and wash it thoroughly.
The power unit reaches IP54 protection level!

Hydraulic oil
Please choose 46# anti-wear hydraulic oil. In cold environment, please use 32#.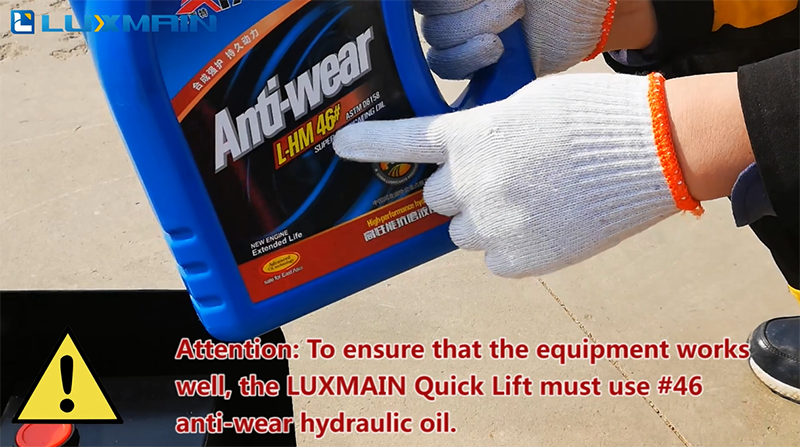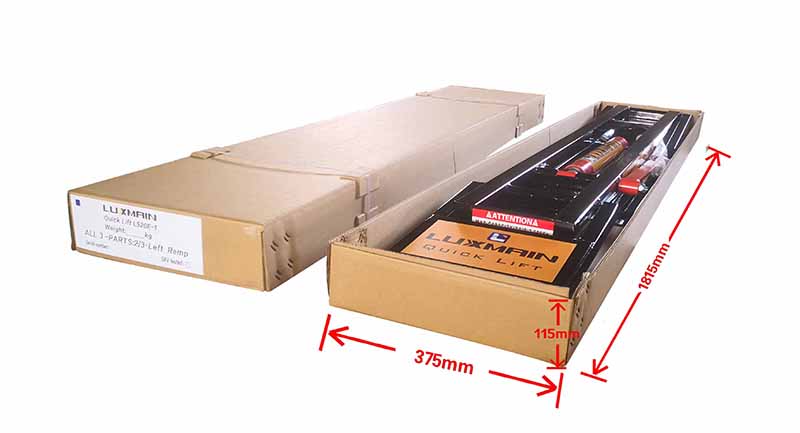 Technical Parameters
Model No
L520E
L520E-1
L750E
L750E-1
L750EL
L750EL-1
Supply Voltage
AC220V
DC12V
AC220V
DC12V
AC220V
DC12V
Frame spread length
1746mm
1746mm
1746mm
1746mm
1930mm
1930mm
Mini Height
88mm
88mm
88mm
88mm
88mm
88mm
Frame Length
1468mm
1468mm
1468mm
1468mm
1653mm
1653mm
Max.Lifting Height
460mm
460mm
460mm
460mm
460mm
460mm
Max.Lifting Capacity
2500kg
2500kg
3500kg
3500kg
3500kg
3500kg
Single side width of lifting frame
215mm
215mm
215mm
215mm
215mm
215mm
Single  frame weight
39kg
39kg
42kg
42kg
46kg
46kg
Power unit weight
22.6kg
17.6kg
22.6kg
17.6kg
22.6kg
17.6kgg
rising/lowing time
35/52sec
35/52sec
40~55sec
40~55sec
40~55sec
40~55sec
oil tank capacity
4L
4L
4L
4L
4L
4L
L750EL

● Maximum lifting weight: 3500Kg
● Electric hydraulic drive, standard configuration AC220V AC power supply. (Accept 110V/240V customization)
● Lengthened lifting frame design
● Applicable models: 80% of C/E-class cars (which can meet the needs of models with a wheelbase of 3200mm)
● Applicable environment: workshop and family garage
---
---
Write your message here and send it to us