Customized inground lift series
Product Detail
Product Tags
LUXMAIN is currently the only serialized inground lift manufacturer with independent intellectual property rights in China. Facing the technical challenges of various complex geological conditions and process layouts, we give full play to our technical advantages in hydraulics and mechatronics, and continue to expand the application fields of inground lifts to meet the needs of different application scenarios. It has successively developed medium and heavy-duty double fixed-post left and right split type, four-post front and rear split fixed type, four-post front and rear split mobile inground lifts controlled by PLC or pure hydraulic system. The products have been widely used in automobile manufacturing and maintenance, construction machinery manufacturing, general industrial production lines.
Project Name
Siemens Electric Drive Co., Ltd. spray painting station   Explosion-proof split double post inground lift
Project Features
Double post left and right split.
Adopt LUXMAIN proprietary hydraulic synchronization control system.
The electric control system adopts explosion-proof design, and the protection level of the electric control box is IP65.
The lifting post adopts an organ protective cover to prevent paint from splashing on the lifting post during painting operation.
Max. Lifting capacity: 7000kg
Max. Lifting height: 1900mm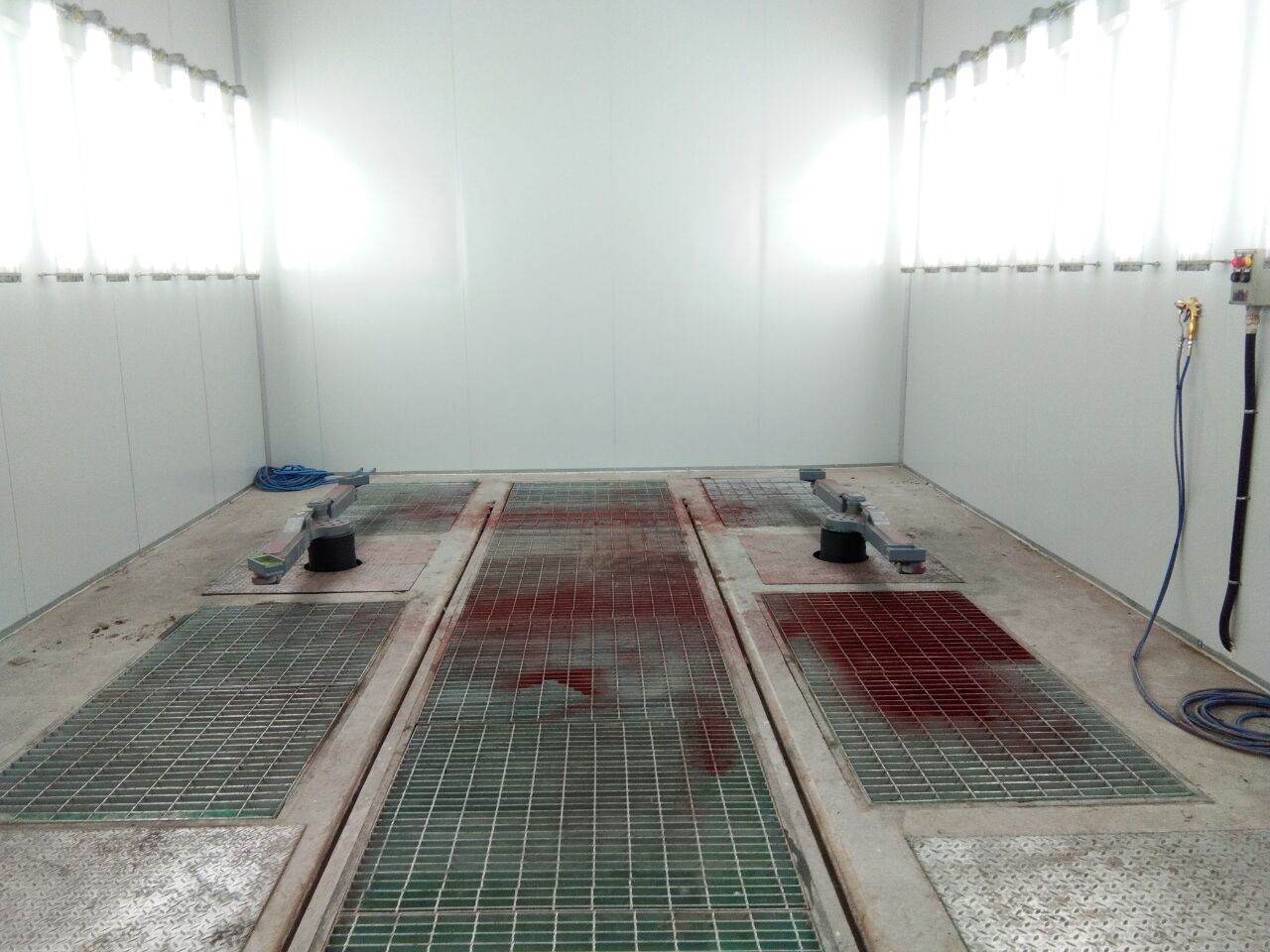 Project Name
Linde (China) Forklift Co., Ltd. inground lift for electric forklift assembly line
Project Features
Large eccentric load left and right.
The pallet is equipped with a stainless steel follow-up protective cover to prevent personal injury.
Equipped with light-sensing recognition device, it will automatically stop after sensing obstacles.
Max. Lifting capacity: 3500kg
Max. Lifting height: 650mm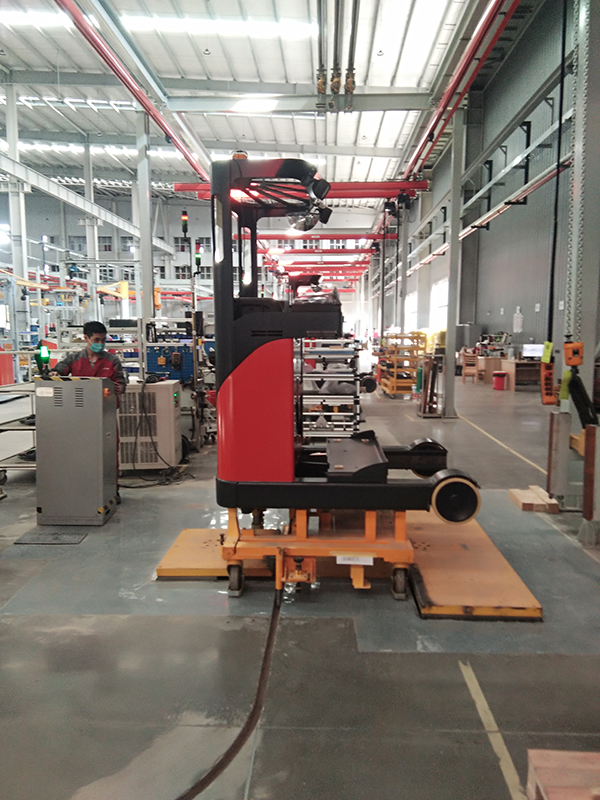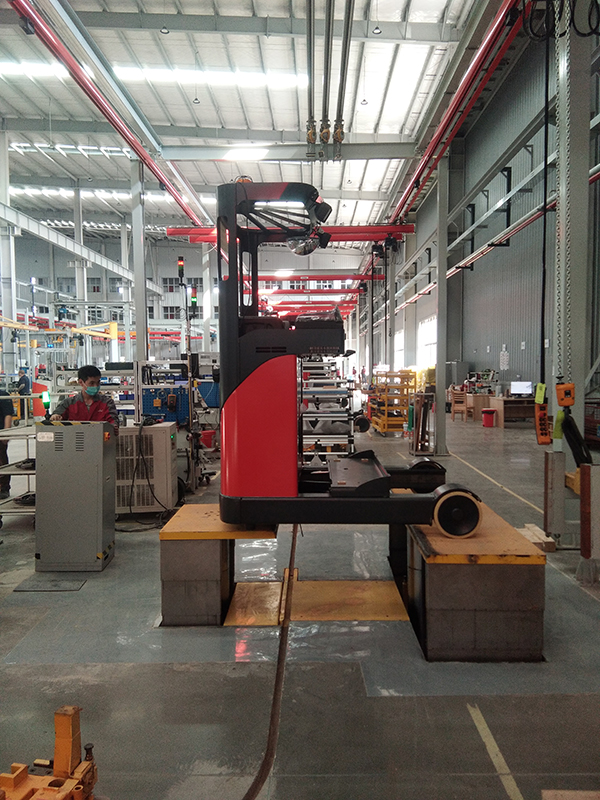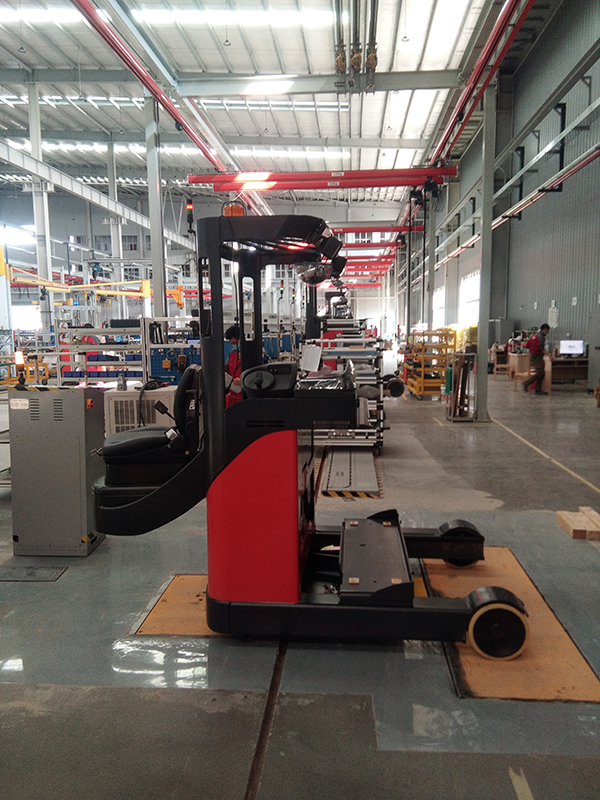 Project Name
Wirtgen Machinery (China) Co., Ltd. inground lift for paving machine assembly line.
Project Features
Front and rear split four-column type, hydraulic synchronization system + rigid synchronization beam control equipment keeps front and back, left and right synchronization, after a successful adjustment, the non-fault state will be leveled for life.
Large front and rear eccentric load, equipped with front and rear sliding pallets, the lifting column has strong bending resistance, and is suitable for vehicles with various structures.
The distance between the lock teeth of the mechanical lock is small, only 1cm, and the lock rod also assumes the role of guiding and supporting, and the processing technology of the lock rod is high.
Equipped with anti-press foot safety grating.
Max. Lifting capacity: 12000kg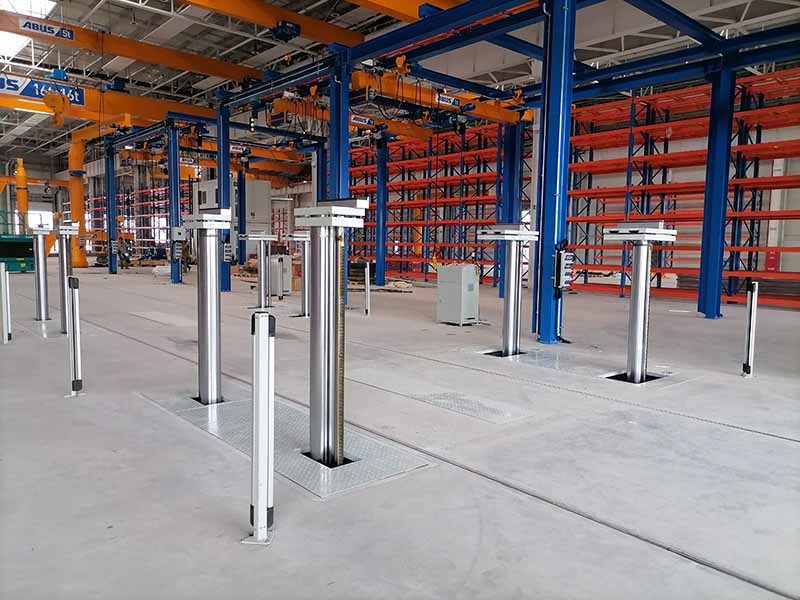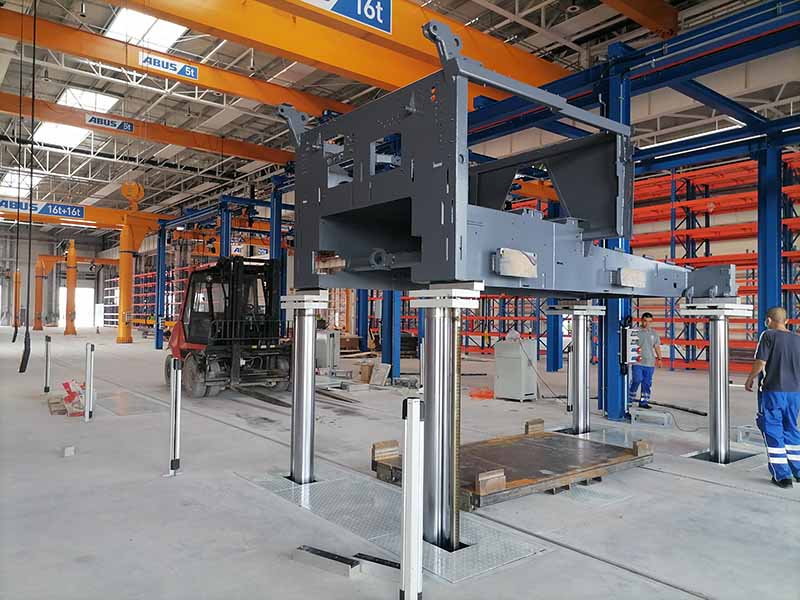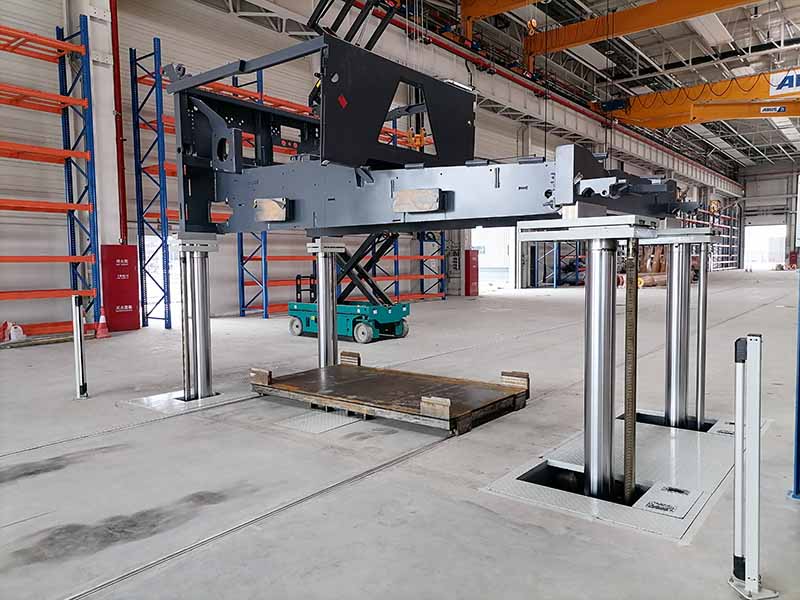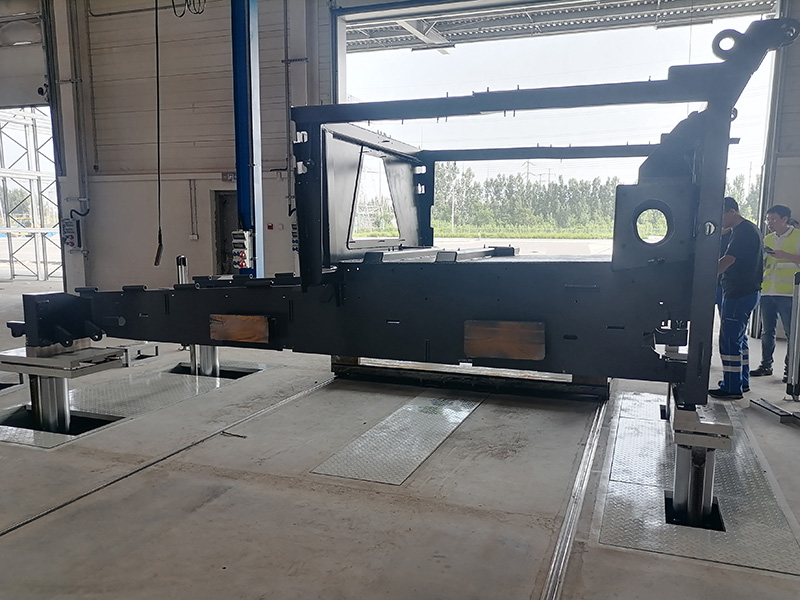 Project Name
Wirtgen Machinery (China) Co., Ltd. Underground lift for paving machine assembly line
Project Features
Front and rear split four-column type, hydraulic synchronization system + rigid synchronization beam control equipment keeps front and back, left and right synchronization, after a successful adjustment, the non-fault state will be leveled for life.
From the design source, the concerns of equipment overturning have been completely resolved. Rails are laid on the lift pallet and the ground respectively. After the equipment is back to the ground, the rails on the pallet and the rails laid on the ground are connected, and the height difference is ≤2mm. When the construction machinery with a load of 32000kg has just entered the pallet and not all of it has been driven in , The height difference remains unchanged.
Large eccentric load front and behind
Max. Lifting capacity: 32000kg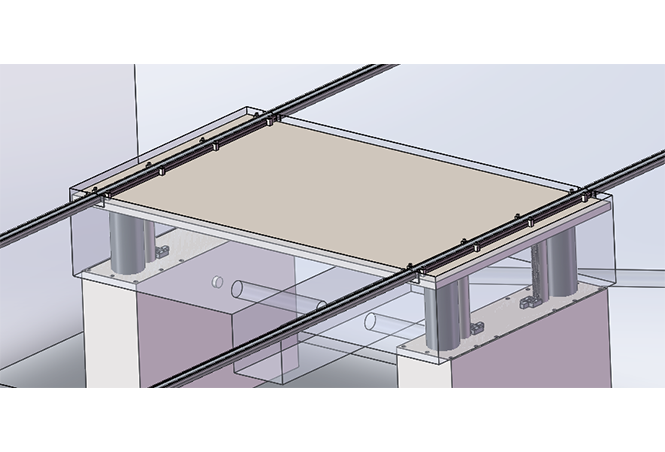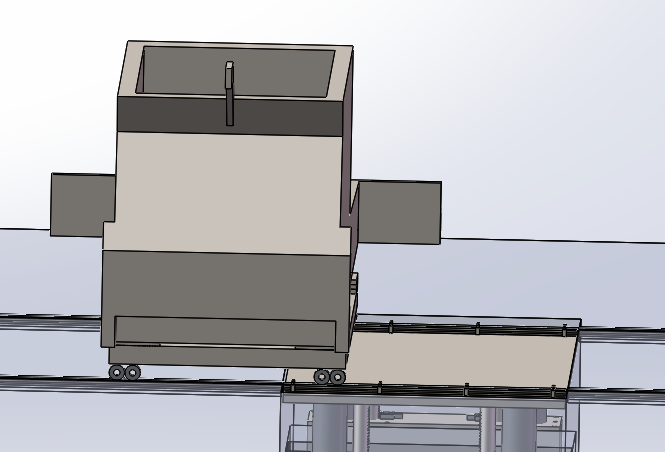 ---
Previous:
Business car inground lift series L7800
---
Write your message here and send it to us
Products categories