Portable Car Quick Lift Wall Hangers Set
Product Detail
Product Tags
In order to adapt to different storage spaces, we designed two Wall Hangers Sets: LWH-1 and LWH-2, the quick lift can be hung vertically and horizontally respectively.
Each Wall Hangers Set is fixed to the wall with expansion bolts. Among them, LWH-1 is a vertical two-row quick lift suspension, so the height dimension of the fixed LWH-1 is almost the same as the length dimension of the quick lift, so the lower end of the quick lift Almost close to the ground, it can greatly reduce the strength of people lifting the quick lift. LWH-2 is horizontally divided into upper and lower rows of quick lift. Therefore, the height of the upper row of the fixed LWH-2 should be set to about 1.2 meters.
It is made of solid steel, and the weighing coefficient is designed according to 150% of the rated weight of L750EL series products.
Configuration & Technical Parameters
LWH-1
Wall Hangers Set 2PCS
Hardware for mounting 2sets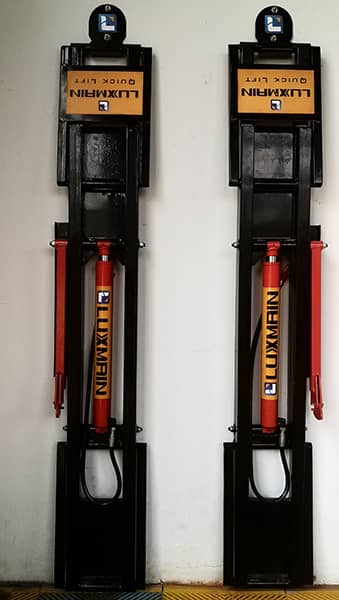 LWH-2
Wall Hangers Set 4PCS
Hardware for mounting 4sets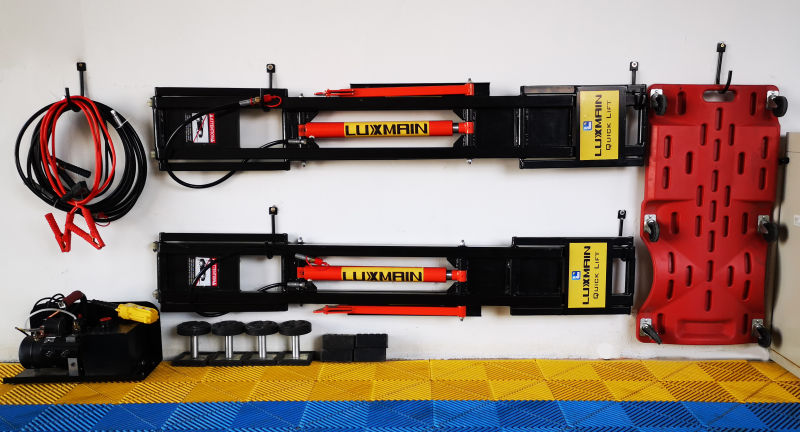 ---
Previous:
Portable Car Quick Lift Rubber Pad
---
Write your message here and send it to us