L-E60 Series New energy vehicle battery lift trolley
Product Detail
Product Tags
LUXMAIN L-E60 series of new energy vehicle battery lift trolley adopt electro-hydraulic drive equipment for lifting and are equipped with braked casters. They are mainly used for lifting and transporting when the power battery of new energy vehicles is removed and installed.
1. The equipment adopts electro-hydraulic drive, the oil cylinder rises and falls vertically, the power is strong, the friction and shear force of the oil cylinder are small, and the service life is long.
2. The equipment is equipped with a foldable and retractable lifting bracket, which can realize the conversion of various shapes and lifting positions, and is suitable for lifting batteries of different sizes and shapes, thus breaking through the fixed shape and size of the lifting platform Lead to the limitation of only one kind of battery.
3. The bracket can be rotated 360°, and the height of the palm rest is adjustable. Rotate the bracket to meet the needs of batteries in different installation directions. The height of the four palm rests can be fine-tuned to achieve multi-directional angle tilt. At the same time, the bracket can be rotated slightly to ensure that the battery mounting hole and the body fixing hole are accurately aligned.
4. Optional DC12V and AC220V power, greater working flexibility.
5. Equipped with emergency stop switch and wire control handle, the operation is safer and more convenient.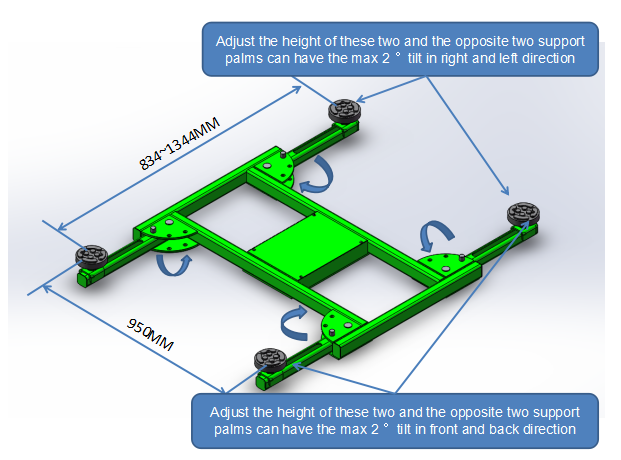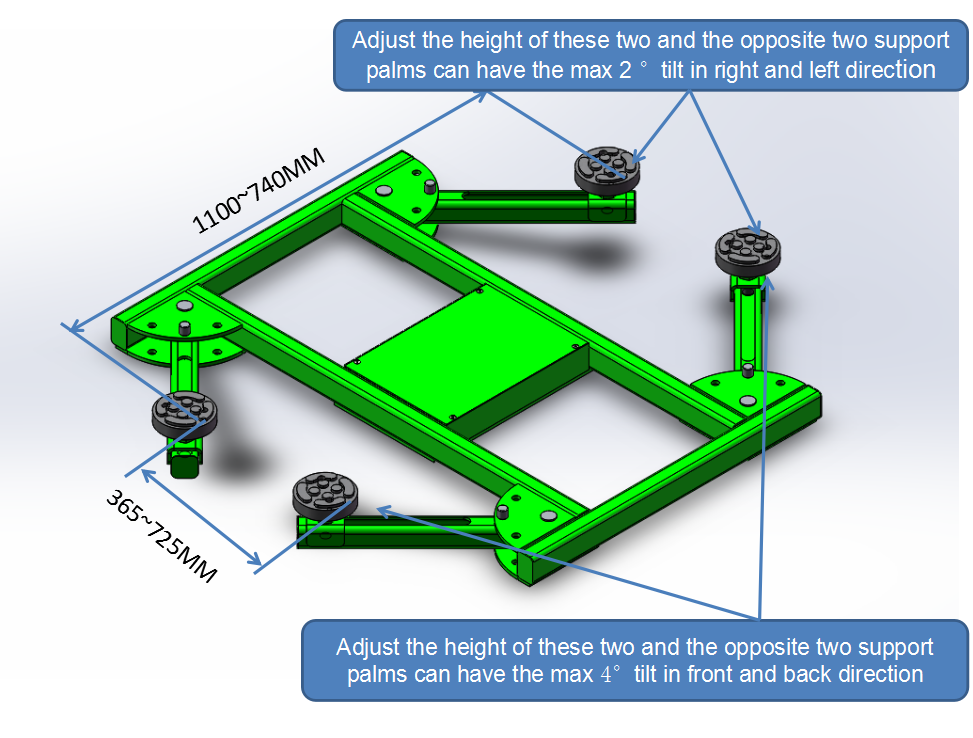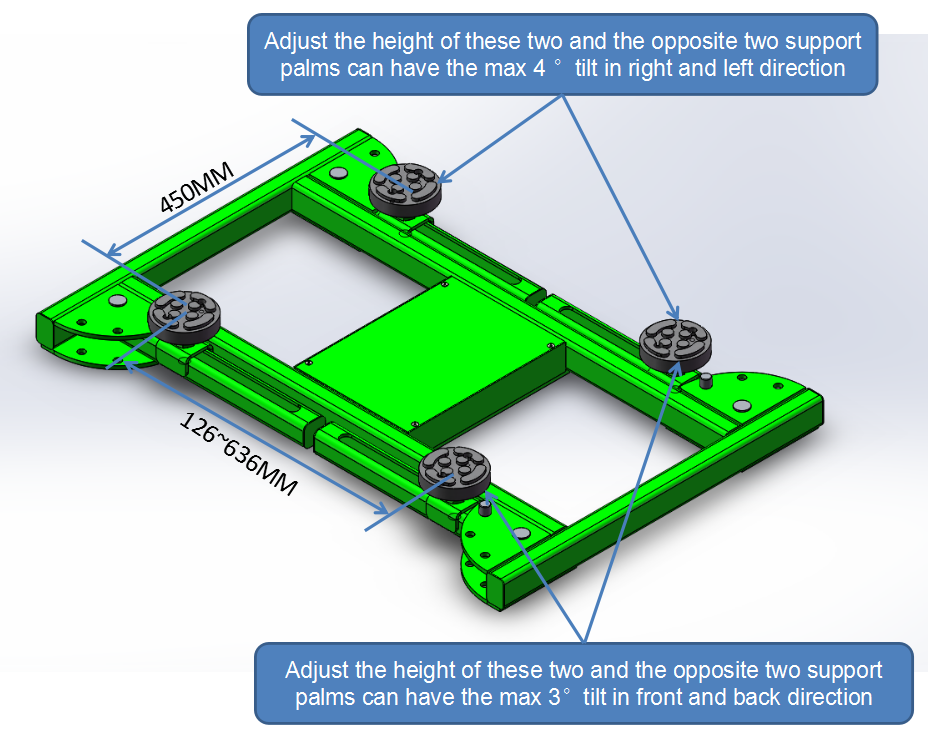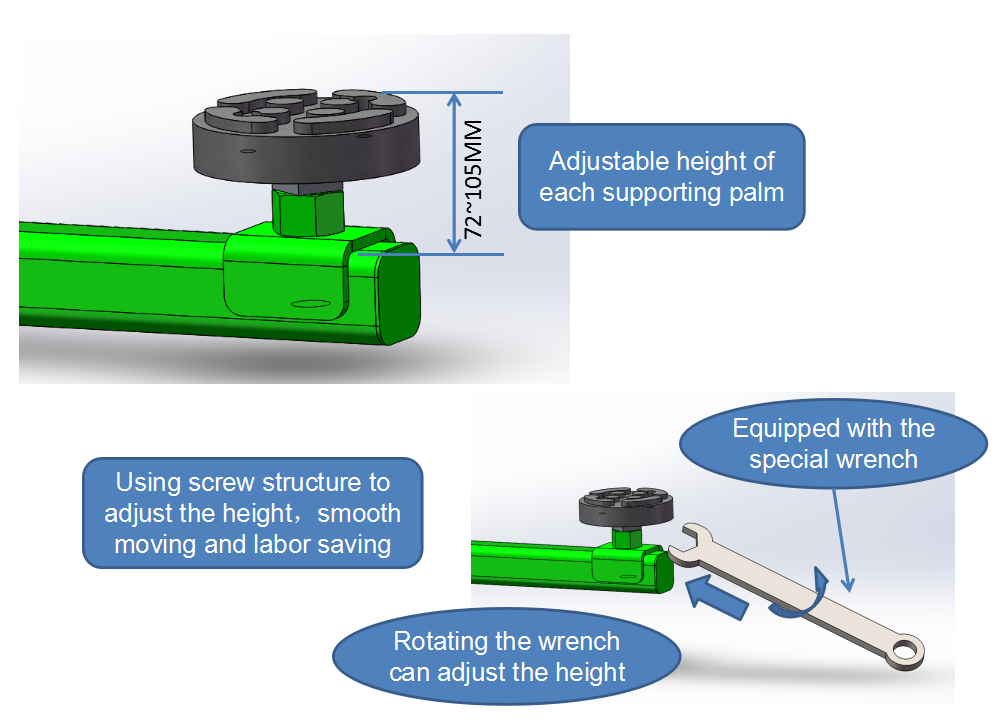 | | | |
| --- | --- | --- |
| Model | L-E60 | L-E60-1 |
| Initial height of equipment | 1190mm | 1190mm |
| Max. lifting height | 1850mm | 1850mm |
| Max. lifting capacity | 1000kg | 1000kg |
| Max. length of bracket | 1344mm | 1344mm |
| Max. width of bracket | 950mm | 950mm |
| Lift/fall time | 16/20s | 16/20s |
| Voltage | DC12V | AC220V |
---
Previous:
Portable Car Quick Lift Wall Hangers Set
---
Write your message here and send it to us
Products categories