Double post inground lift L6800(A) that can be used for four-wheel alignment
Product Detail
Product Tags
LUXMAIN double post inground lift is driven by electro-hydraulic. The main unit is completely hidden under the ground, and the supporting arm and power unit are on the ground. After the vehicle is lifted, the space at the bottom, at hand and above the vehicle is completely open, and the man-machine environment is good.This fully saves space, makes work more convenient and efficient, and the workshop environment is clean and safe. Suitable for vehicle mechanics.
The max lifting capacity is 5000kg, suitable for car maintenance, four-wheel alignment.
Equipped with extended bridge plate type supporting arm, the length is 4200mm, supports the car tires.
Each support arm is equipped with a corner plate and a side slide, and a sliding rail is installed on the inner side of the two support arms, and a secondary lifting trolley that can slide along the length of the lift is suspended on it. This kind of design can firstly cooperate with the car's four-wheel positioning. Secondly, the skirt of the vehicle is lifted by the second lifting trolley, so that the wheels are separated from the supporting arm, and the suspension and brake system are repaired.
During non-lifting operation time, the support arm sinks into the ground, and the upper surface is flush with the ground. There is a follow-up bottom plate under the support arm, and the bottom plate is equipped with a maximum limit switch. When the device is raised, the follow-up bottom plate rises until it stops flush with the ground, and fills in the ground recess left by the rise of the support arm. Groove to ensure the leveling of the ground and the safety of personnel during maintenance operations.
Equipped with mechanical and hydraulic safety devices.
The built-in rigid synchronization system ensures that the lifting movements of the two lifting posts are absolutely synchronized, and there is no leveling between the two posts after the equipment is debugged.
Equipped with the highest limit switch to prevent misoperation from causing the vehicle to rush to the top.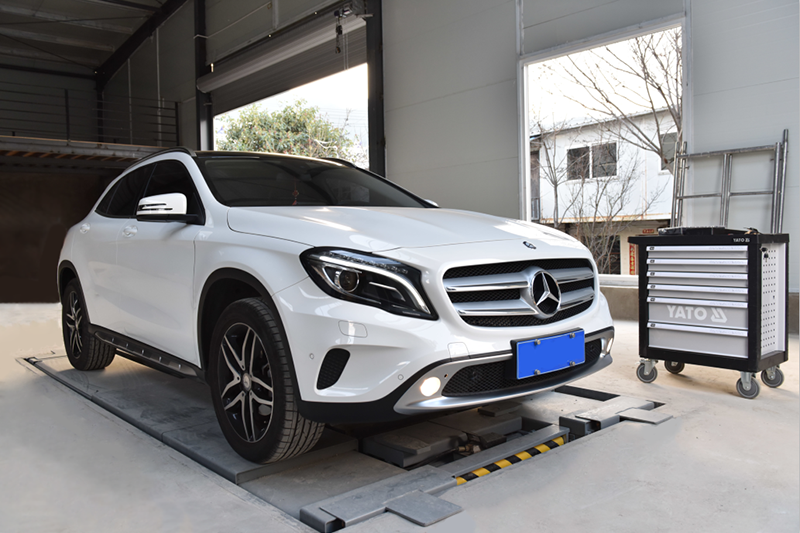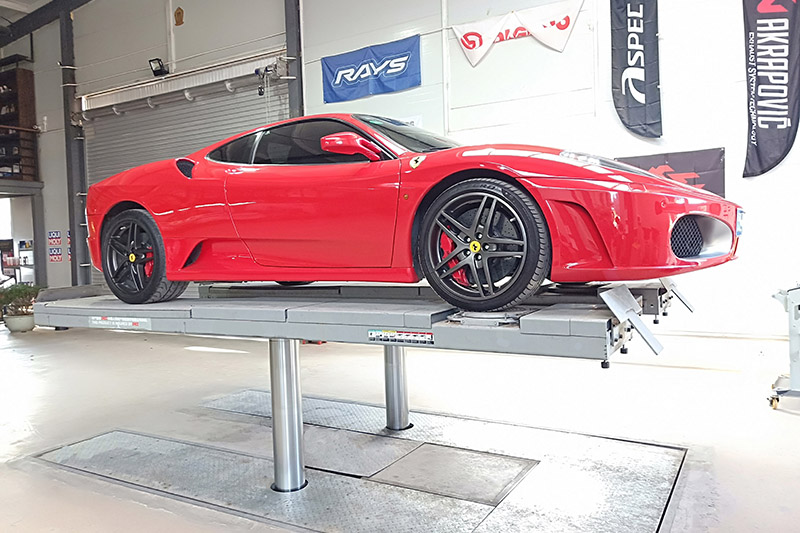 Lifting capacity
5000kg
Load sharing

max. 6:4 ior against drive-odirection

Max. Lifting height
1750mm
Entire Lifting (Dropping)Time
40-60sec
Supply voltage
AC380V/50Hz(

Accept customization

)

Power
3 Kw
The pressure of the air source
0.6-0.8MPa
N.W.
2000 kg
Post diameter
195mm
Post thickness
14mm
Capacity of oil tank
12L
Post diameter
195mm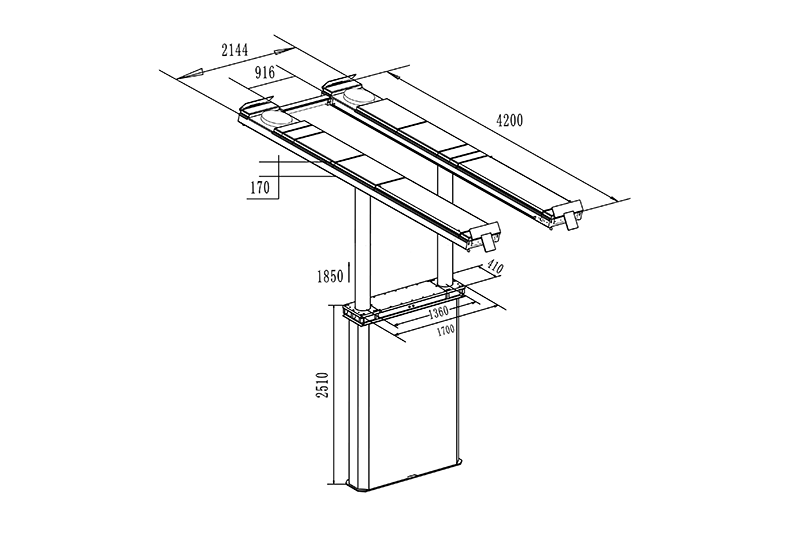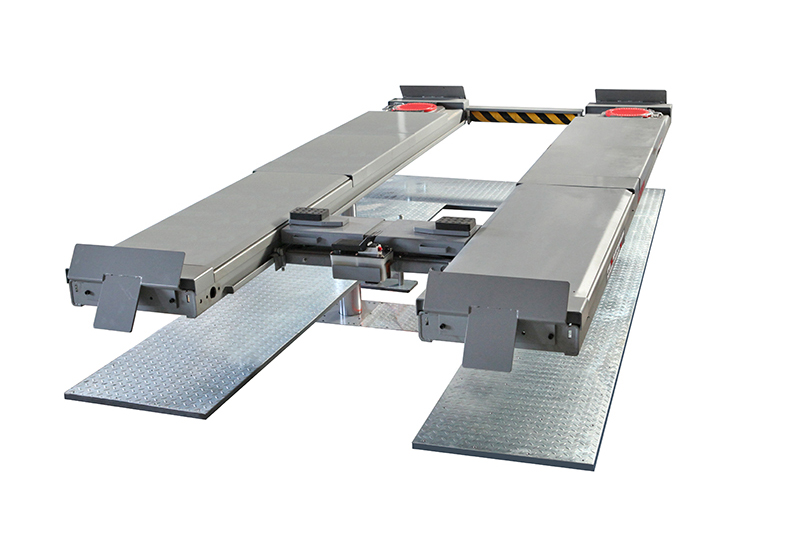 ---
Next:
Cylinder
---
Write your message here and send it to us